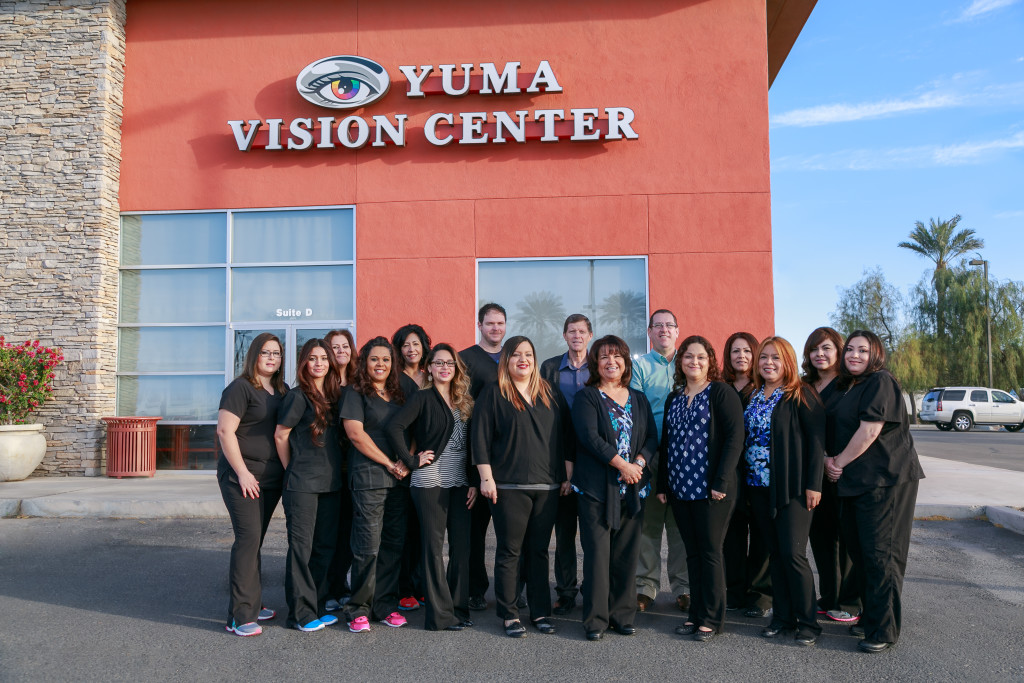 The Yuma Vision Center is home to a diverse family of personnel to assist you in your Yuma Vision Center experience. We offer you cutting edge technology that is often only found in larger cities, but our 14-member staff can provide you with personalized attention and great care.
We treat each patient as family and are also able to offer Saturday appointments, quick appointment set-up, and minimal wait-time in order to see the doctor. Our highly experienced staff will provide you, our patient, with the best care possible.
From left to right: Clarie M., Erika R., Stephanie M., Carmen B.(5th), Prescilla Z., Jeremy S., Crystal C., Dr. Spencer, Olga C., Dr. Determan, Fabi E., Francis V., Esther O., Lizeth T., Priscilla R.